PCCUA students attend ARK-LSAMP Conference in Little Rock
Posted Date: 8/4/23



Three Phillips Community College of the University of Arkansas (PCCUA) students attended the 2023 ARK-LSAMP (Arkansas-Louis Stokes Alliance for Minority Participation) Conference in Little Rock making valuable connections with four-year alliance colleges of their interest. Those students included Ebony Hancock and Ja'Ven Hoskins from PCCUA-Stuttgart and Vermisha Hillard from PCCUA-Helena. The ARK-LSAMP program paves the way for students to complete their STEM-related degrees, through a doctoral degree, and maintain a solid connection with other ARK-LSAMP students, mentors, and college faculty and staff. Campus coordinators Cynthia Grove and Charlotte Purdy also attended the conference.

"I learned that I really need to start asking about internships and start planning for my 4-year career," stated Hillard.

Hillard is currently enrolled in online classes through the Helena Campus working on her Associate of Applied Science in Information Systems. Hoskins and Hancock are also studying Information Systems, with Hancock receiving her PCCUA degree in May.

Hancock stated, "I learned that the guidance, opportunity, and funding to learn and advance within the STEM field is abundantly out there through the proper channels and networking."

The 2023 ARK-LSAMP conference provided the three students with the tools needed to be successful without creating a financial burden, while continuing their educational journey. ARK-LSAMP aims to increase the number of under-represented minority students in science, technology, engineering, and mathematics (STEM) disciplines. It has a stated goal of increasing the pool of baccalaureate, master's, and doctoral degree graduates in STEM disciplines in Arkansas' workforce. The program serves African Americans, Hispanic Americans, American Indians, Alaskan natives, native Hawaiians, and native Pacific Islanders.

ARK-LSAMP is funded by the National Science Foundation (NSF) and is a collaborative alliance of eight Arkansas institutions including Arkansas State University, Philander Smith College, PCCUA, Southeast Arkansas College, University of Arkansas at Fayetteville, University of Arkansas at Little Rock, University of Arkansas at Pine Bluff, and University of Arkansas Pulaski Technical College.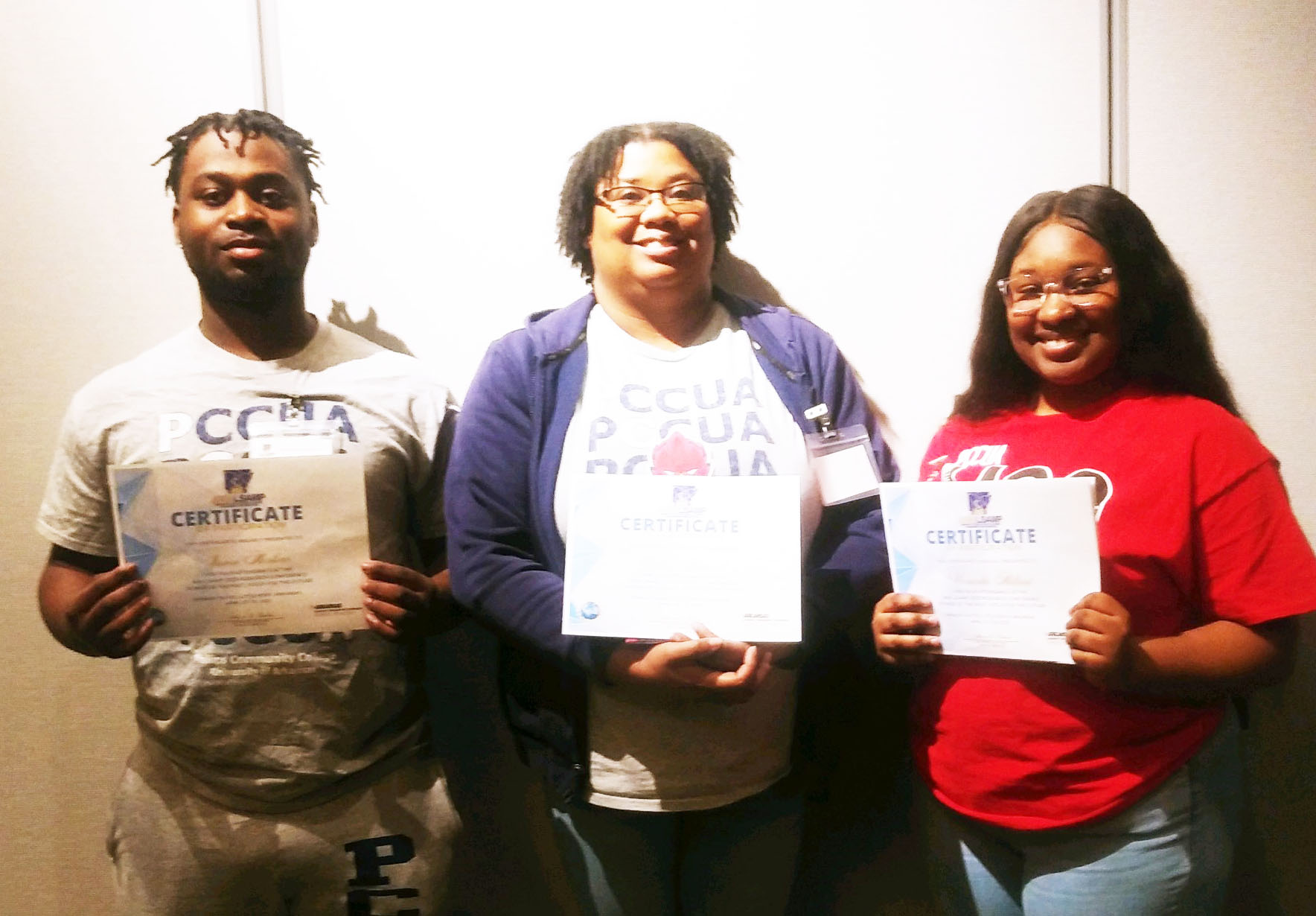 Pictured (L-R) are Ja'ven Hoskins, Ebony Hancock, and Vermisha Hillard.