The Business & Information Systems Programs of Study offer a variety of associate degrees and certificate programs in business, computer, and office technologies. It offers state-of-the-art computer labs, courses, and workshops in business management, computer applications, and office skills.
Program Accreditation
The Accreditation Council for Business Schools and Programs (ACBSP) is a leading specialized accreditation association for business education. ACBSP's global mission is to pursue a better tomorrow by advancing and recognizing excellence in business education through continuous improvement. All Business Programs and Certificates are accredited by ACBSP. PCCUA has been accredited with ACBSP since 1999.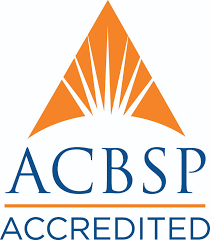 Accrediation Council for Business Schools and Programs (ACBSP)
7007 College Boulevard, Suite 420
Overland Park, KS 66211
(913) 339-9356
www.acbsp.org