Accreditation Council for Business Schools and Programs (ACBSP)
ACBSP ignites a standard of excellence with an accreditation process based on the Baldrige Education Criteria for Performance Excellence. By evaluating aspectsof leadership, strategic planning, relationships with stakeholders, quality of academic programs, faculty credentials, and educational support, ACBSP assesses whether or not business programs offer a rigorous educational experience and commitment to continuous quality improvement.
The ACBSP accreditation focuses on recognizing teaching excellence, determining student learning outcomes, and a continuous improvement model. ACBSP's student-centered teaching and learning approach, which is measured and analyzed for quality, ensures that students gain the right skills from their educational investment. Institutions with programs accredited by ACBSP are committed to continuous improvement that ensures their business program will give students the skills employers want.
All business programs and certificates are accredited by ACBSP; business programs since 1999 and certificates since 2020. PCCUA was the first institution to receive Certificate Accreditation from ACBSP. More information about ACBSP can be found on their website at www.acbsp.org
2023 QA - Business Unit Table 2 - Standard 4
---
Division Assessment & Program Outcomes
Division Course Assessments
Business Administration Program Outcomes
Business Management Program Outcomes
Information Systems Technology Program Outcomes
Medical Office Technology Program Outcomes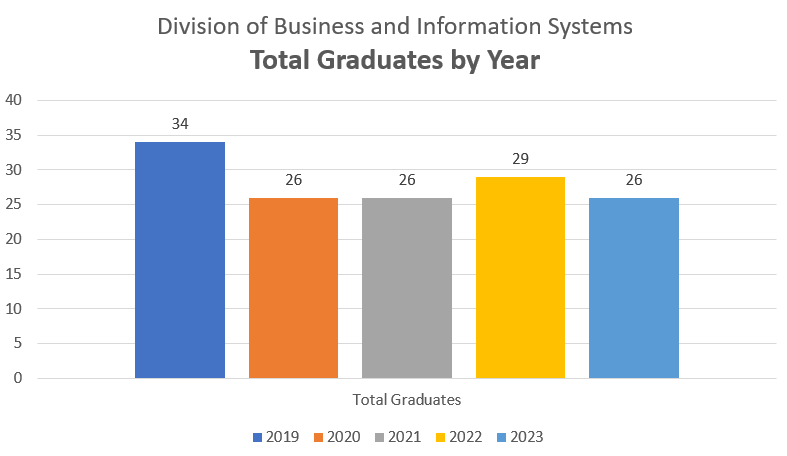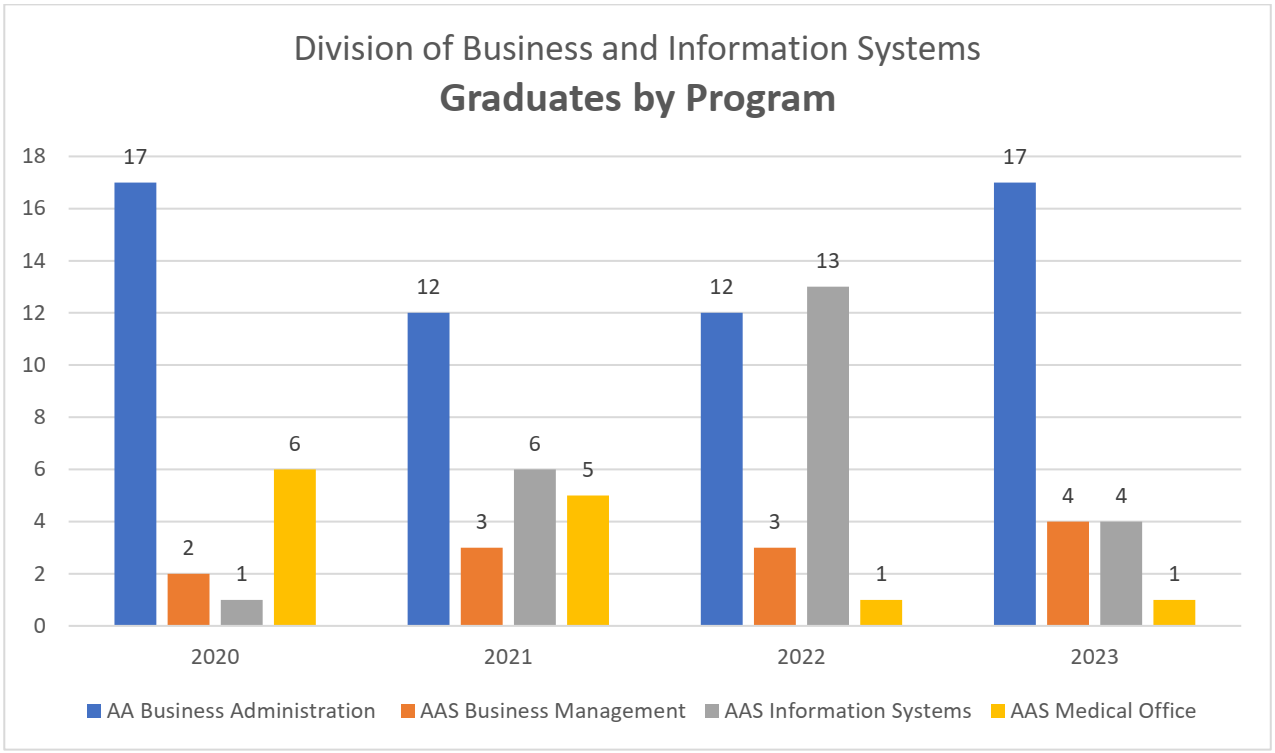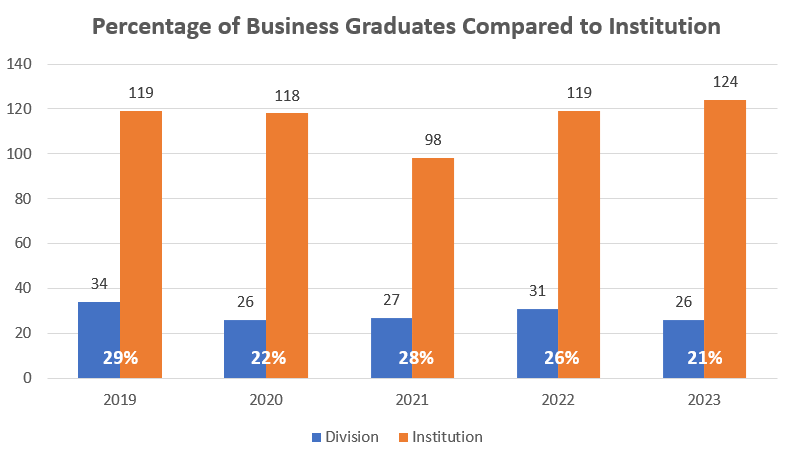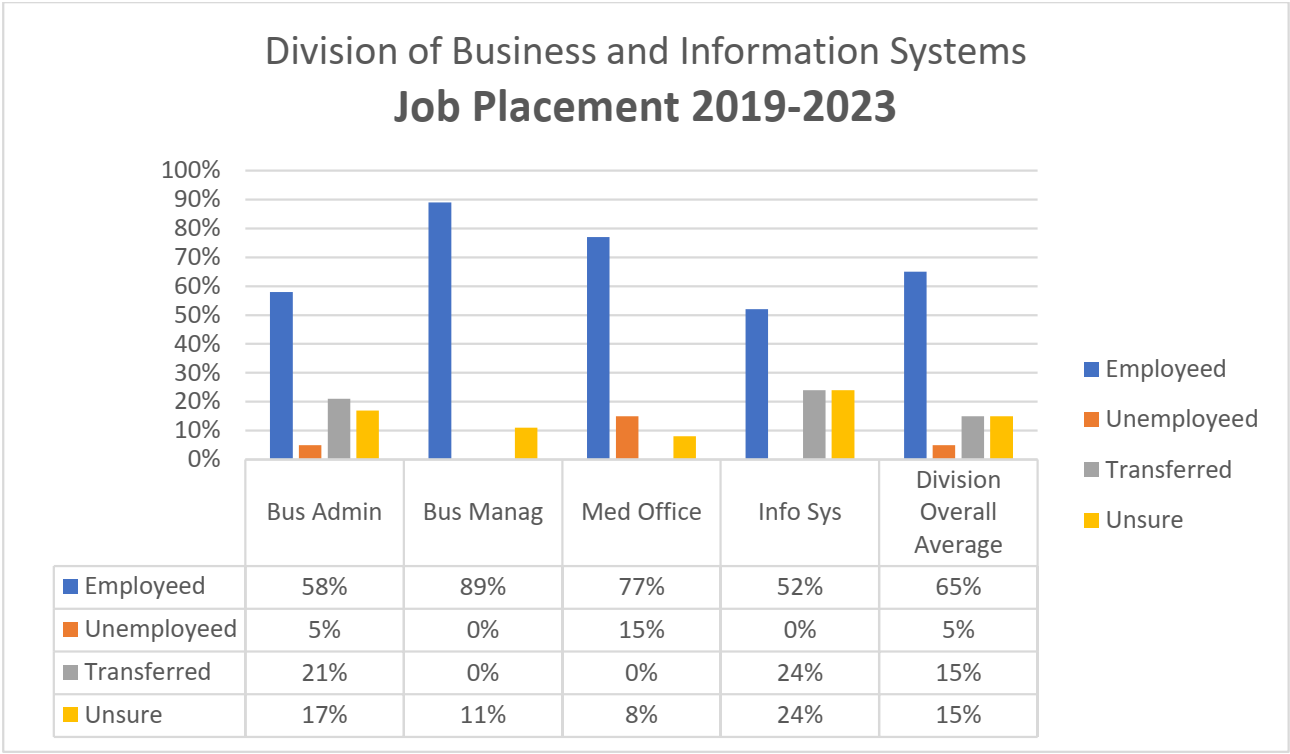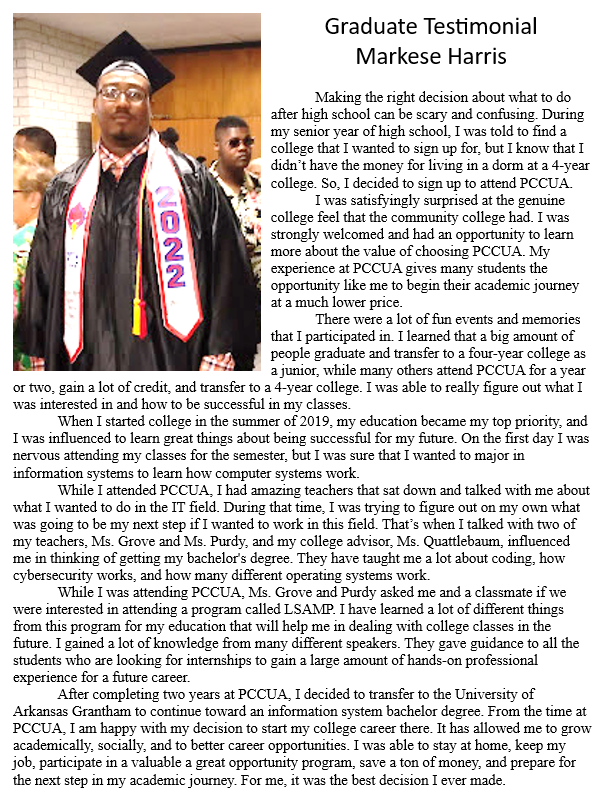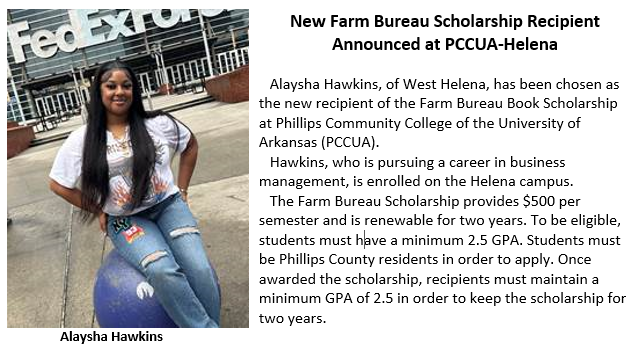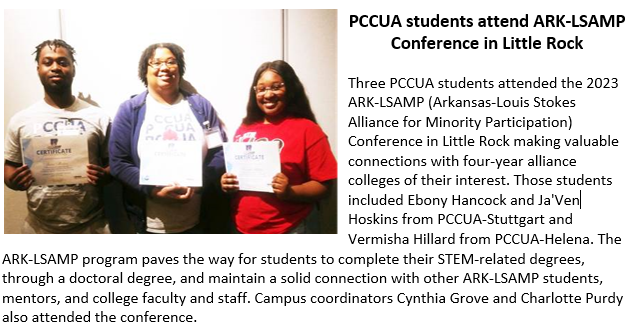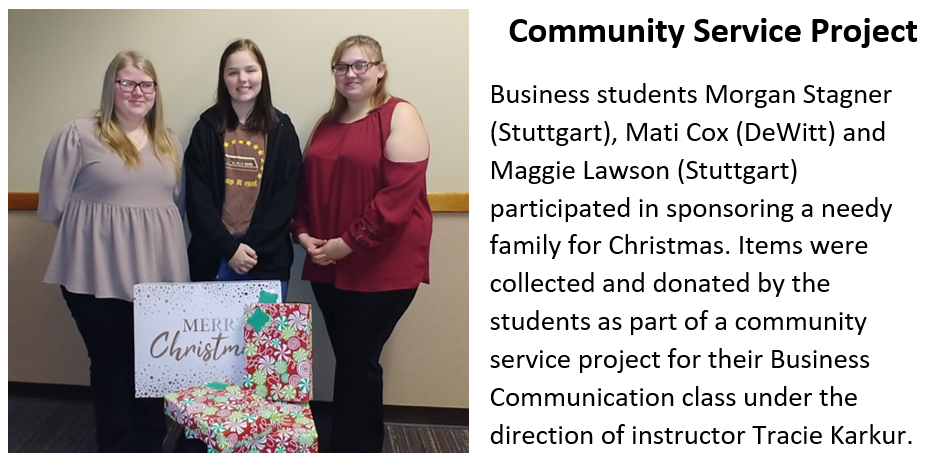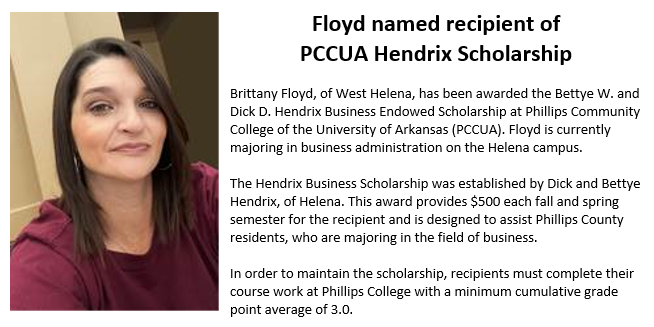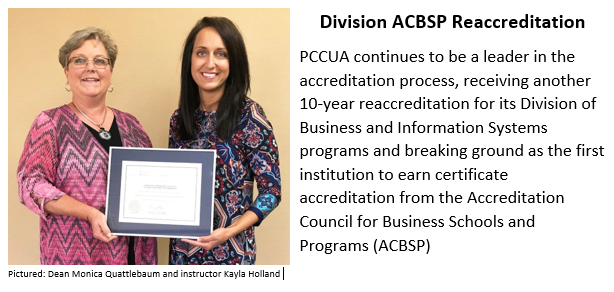 Arkansas Delta Information Systems & Cyber Technician Education Initiative
In July 2019, Phillips Community College of the University of Arkansas through the Division of Business and Information Systems was awarded a National Science Foundation Advanced Technology Education (ATE) grant. The project, Arkansas Delta Information Systems and Cyber (DISC) Initiative, will increase the quality and capacity of skilled information systems and cyber technicians ready to enter the job market.Students will graduate with certificates and degrees, earn industry certifications and be prepared to meet the critical demand for this highly skilled workforce. To reach this end,the project will develop recruitment, retention, and support strategies for students, develop and revise curriculum to meet the ongoing changes in the field, provide pre-professional valued-added experiences for students, recruit and offer professional development for faculty, and strengthen the connections between the college and local businesses and industries.
Project goals, program outcomes & activities